psychotic bitch
I love you but
i've chosen darkness ☾
CRÉDITS

:
psychotic bitch, mine (icon) and (crackships).
---
RÉGION

:
new york institute
HUMEUR

:
when you lost someone your world is empty.

(#) Sujet: Re: Lune ☾ dancing in the darkness Ven 9 Mar - 11:18

---

Bienvenue sur Bazzart

_________________

(i'll choose you forever)

life isn't easy... sometimes, stuff happens that isn't your fault, that you can't control. it doesn't mean you've failed or that or that you won't fail again. it just means that you have to fight harder. you have to be stronger. you can't let the bad stuff win. you have to keep getting up and moving forward even when you're afraid to or you don't think you can. ☾
Eärwen
i'll find strenght in pain
RÉGION

:
south of france.

(#) Sujet: Re: Lune ☾ dancing in the darkness Sam 10 Mar - 10:16

---
Sheepirl
◊ Joconde de Vinci
CRÉDITS

:
sheepirl (photo+avatar)
---

(#) Sujet: Re: Lune ☾ dancing in the darkness Dim 11 Mar - 13:45

---

bienvenue sur bazz :hrt:

_________________

❊ Quiet little lovers, le forum où il y fait bon vivre -- (Alison Petterson, Charlie Kennedy, Julian Millford)
.wings
◊ Penseur de Rodin
CRÉDITS

:
bandit rouge (icon), FRIMELDA (sign)
---
RÉGION

:
la meilleure région, paca, au soleil

(#) Sujet: Re: Lune ☾ dancing in the darkness Jeu 15 Mar - 15:28

---

Bienvenue
little.sunshine
◊ Penseur de Rodin
CRÉDITS

:
signa:amaaranth ♫♪
---

(#) Sujet: Re: Lune ☾ dancing in the darkness Lun 8 Juil - 13:14

---

bienvenue

_________________

| | |
| --- | --- |
| | work in progress |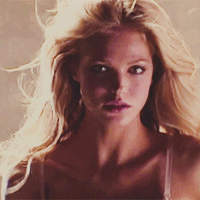 coffee time
◊ Penseur de Rodin
RÉGION

:
Nouvelle-Aquitaine

(#) Sujet: Re: Lune ☾ dancing in the darkness Lun 15 Juil - 4:03

---

Bienvenue sur Bazzart

_________________

ALL THE BEST PEOPLE ARE CRAZY ✽
Contenu sponsorisé

(#) Sujet: Re: Lune ☾ dancing in the darkness

---